Formulasi terbaru dari Qowiy yang memberikan effect buih yang banyak serta effect shimmering.
- Selamat digunakan untuk semua peringkat umur
Golden Mely
Scent: Lily + Chamomile
Weight: 270ml
Breezy Blue
Scent: English Pear & Freesia + Citronella
Weight: 270ml
Candy Rose
Scent: Rose + Lollipop
Weight: 270ml
Fruit Punch
Scent: Watermelon + Lemon
Weight: 270ml
Magical Green
Scent: Apple + Lily
Weight: 270ml
How To Use Bubble Potion:
1. Just pour a bit of Bubble Potion (approximately 3-4 bottle cap) on an empty tub underneath the tap.
2. Fill in the tub with the water, and aim the running water directly on the Bubble Potion.
3. Agitate the water if needed by waving your hands in the water side by side rapidly to grow the bubbles. Pour more Bubble Potion (1/3 of the bottle) to enjoy the shimmering effects.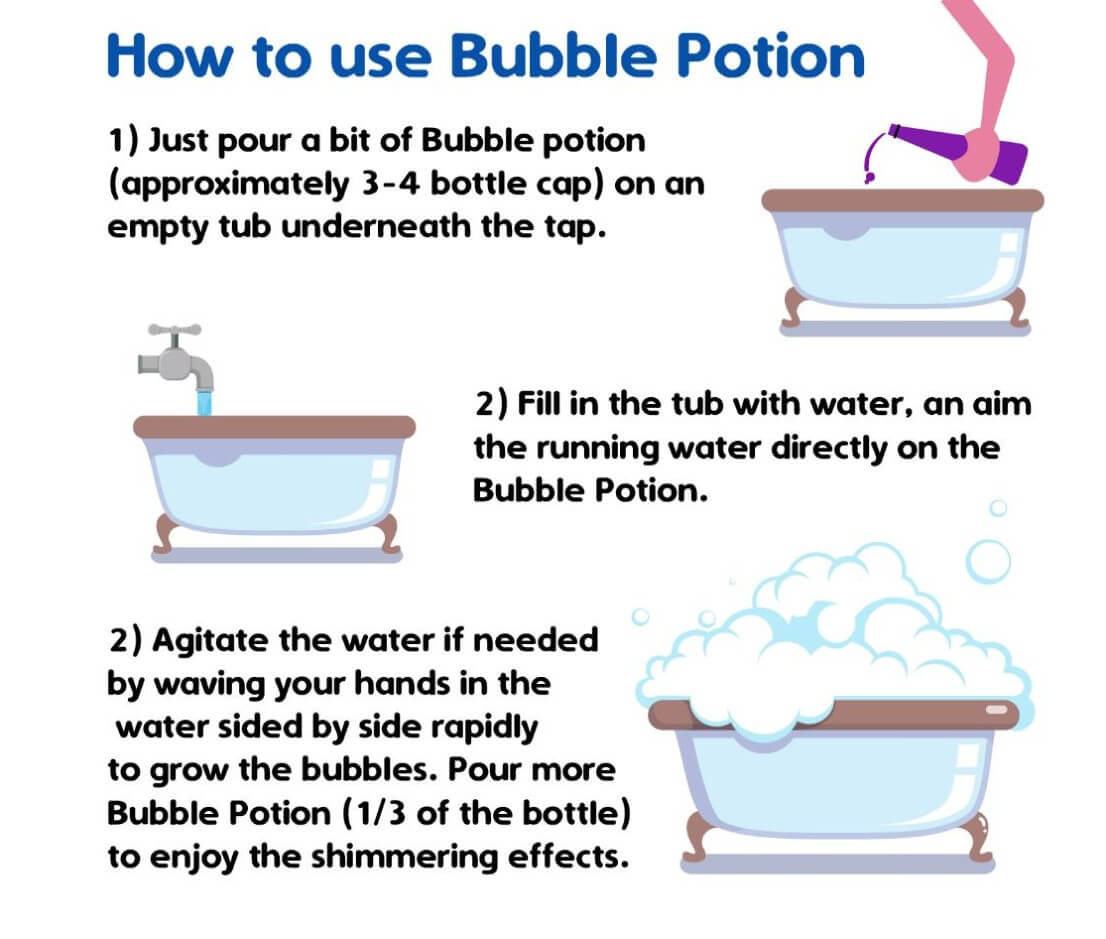 Packaging:
Keep in box and carefully wrapped with bubble wrap before ship